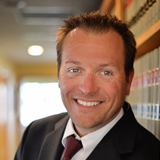 Attorney John A. Ferguell
I was born and raised in the Seattle metropolitan area and reside here with my wife and our two wonderful young children. I attended the University of Washington, graduating in 1992 with a Bachelor of Arts Degree. Soon thereafter, I attended California Western School of Law in San Diego, CA and graduated in 1996 with my J.D. I was admitted to the Washington State Bar, as well as the California State Bar, in December of 1996. After practicing law in California, I moved back to Washington State in 2000 to join a Family Law firm. I have owned my own Family Law practice since 2004. I pride myself on my ability to explain complex legal issues to my clients. In addition, I strive to make the legal process less intimidating and to work very closely with each and every client.
Memberships
WSBA member since 1996
Family Law Section member since 1996
King County Bar Association member since 1996
King County Neighborhood Clinic volunteer since 2001
South King County Bar volunteer mediator since 2010
Washington State Department of Commerce Certified Foreclosure mediator since 2011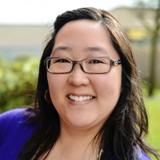 Paralegal Marcie Sako-Orme
Marcie graduated from the Paralegal Program at Highline Community College and began working with me in September of 2000. Marcie previously worked as an intern for the Honorable Judge Richard McDermott, where she acted as bailiff and learned a great deal observing the inner workings of the court system. Marcie is also a first degree black belt and finds time to volunteer countless hours with the March of Dimes and was awarded a top ten team honor. Her discipline, drive and enthusiasm are a great asset to this office.